Erik Dyckhoff
Erik Dyckhoff (1942) was active as a psychiatrist until 2008. Besides his professional activities music has been his 'second life'. His partner Diane was a well-known artist in Holland and abroad (see her website (www.dianedyckhoff.nl).
After her death Erik made it his task to continue the promotion of her works.
His first novel 'Campus stellae' was published in 2006 by Gopher publishers. In 2010 his poem 'Nocturne' won the poetry award of the Jacques van Mourik Foundation.
His second novel 'Het protocol, de dokters en de dood' was published in 2014 by Boekscout Publishers (www.boekscout.nl).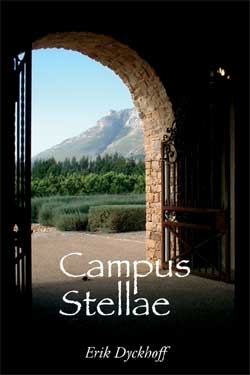 You can buy both novels from this site (each at 20 euro, p&p incl.). If you want, you can go to the order page