History

The idea of INTERVALLI emerged from the workshops Erik Dyckhoff organized on behalf of the Portuguese-Dutch organization OBRAS in the Evora region (Portugal) from 2003 until 2008.

After finishing his activities for OBRAS Erik moved the concept to the Morvan area. In 2009 a first project was created.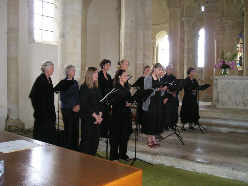 In May 2009 INTERVALLI organized the workshop 'Chants de naissance & d'adieu'. Due to circumstances Jeffrey Skidmore had to be replaced by young Onno van Ameijde, who conducted two concerts, one in Château-Chinon and one in Larochemillay.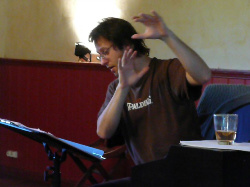 In June 2010 INTERVALLI presented Marcel Pérès as the leader of a workshop with medieval music 'Hildegarde de Bingen & Aliénor de Bretagne'. Two concerts closed this project, one in the St. Romain church of Château-Chinon, and one in the romanesque church of St. Révérien.

In May 2011 INTERVALLI presented an early music project at the Préau site with music of the early French baroque (Madin, Dumont, Charpentier). Leader was the Belgian musicologist Erik Van Nevel (www.currende.be). Two concerts closed this workshop, one in the church of St. Hilaire, the other in St. Révérien.
From 5 till 12 May 2012: The beauty of seriousness, a project with Jeffrey Skidmore. We studied 16th century French chansons on serious subjects and the splendid Lamentations by Robert White.
June 2013: Music without frontiers, a project with Erik Van Nevel. We studied music by Josquin, de Monte, de Rore and Sermisy.
May 2014: Ockeghem 'Mass Cuiusvis toni' with Marcel Pérès.
June 2015: The Manuscripts of Petrus Alamire, with Erik Van Nevel.
May 2016: Music for processions & corteges, with Jeffrey Skidmore.